Friends and Wearers of HARTWICH Menswear
Find out more about the friends and wearers of HARTWICH Menswear.
See for yourself
Peter Maffay wears HARTWICH
An artist noted for his individuality and versatility, as well as for the rigorous standards he sets himself and his work. Peter Maffay expresses his personality in his style – and fashion by Doris Hartwich captures his uniqueness. HARTWICH fashion is simply different, created for successful men that stand out from the crowd and seek to communicate their character in what they wear. Peter Maffay loves fashion that fits his style. Fashion that doesn't conform. Fashion like him; fashion that reinvents itself time and time again. "I'm proud to have Peter Maffay as an ambassador of my brand."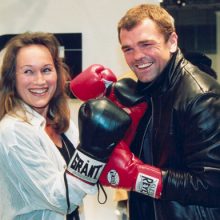 Sven Ottke
World Boxing Champion
Sven Ottke was the star of the Autumn/Winter 2002/2003 Collection Lookbook.
The World Super Middleweight Boxing Champion often took the ring wearing a boxing robe designed personally for him.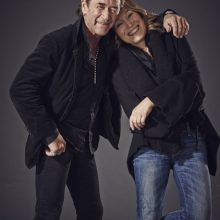 Peter Maffay
Musician
On stage and off, Peter Maffay wears fashion by Doris Hartwich.
The designer also created some of the stage outfits from Maffay's musical, Tabaluga.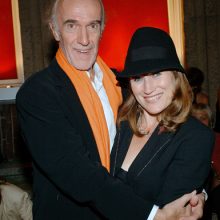 David Gant
Actor
The English actor launched his second career as a model when he was asked to be the face of the Autumn/Winter 1999 Lookbook.
Ever since, his expressive features have regularly been part of Doris Hartwich's collections.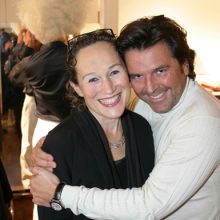 Thomas Anders
Singer and music producer
Singer and music producer Thomas Anders revealed an unfamiliar of his personality when he modelled the fashion in the Summer 2005 Collection Lookbook. He was the star model at the Winter 2005 runway show.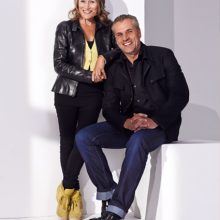 Hendrik Hey
Presenter
Journalist, presenter and TV producer Hendrik Hey has his own TV station, "World of Wonders". He was the face of the Autumn/Winter 2013/14 Collection.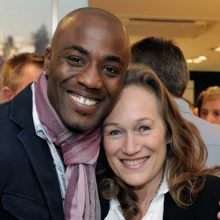 Trevor Jackson
Singer
Singer and entertainer Trevor Jackson, with his magnificently soulful voice, has been ambassador of the HARTWICH brand since 2010. He composed the music for the current website.
Discover HARTWICH Menswear now
Discover HARTWICH exclusive men's fashion
Visit the official HARTWICH Menswear online-store.